Attic Conversion
This 1903 home had a typical large unused attic space with a pyramidal 10:12 pitch just begging to become living space. The challenge of converting attic space in Sacramento is dealing with the issue of heat gain, and how to get the access stairs to work with the house.

The problem was solved here with a hidden system of radiant barrier and insulation, and a whole house ventilation system using operable skylights and "roof windows" with shades that allows the building to exhaust hot air and "breathe" in the cool night air. The house retains the coolness through use of thermal mass (extra thick gypsum drywall) during the day. Air conditioning is available but rarely needed or used. Materials are a combination of new and salvaged goods – reclaimed woodwork, cork flooring, dark cobalt tile and a custom color blend glass mosaic in the shower.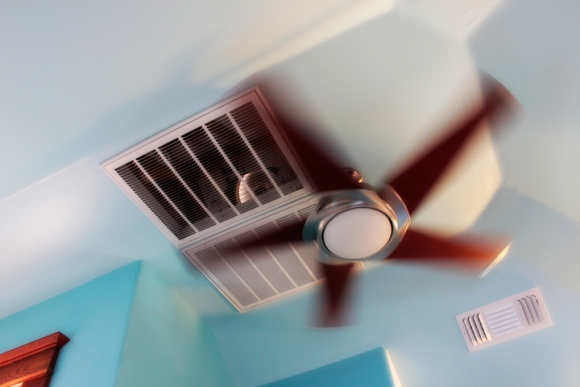 A powerful ceiling fan acts as a whole house ventilator to push warm air out the vents at the apex of the ceiling. Additional roof mounted exhaust fans (one solar powered, one regular for night cooling) boost the air flow. In winter the vents are closed to retain heat and the fan direction can be reversed to push the warm air down.