Exterior Home Facelift
A 1903 foursquare that was deemed worthy of tearing down by some when it was purchased in 1989 has been given a new lease on life.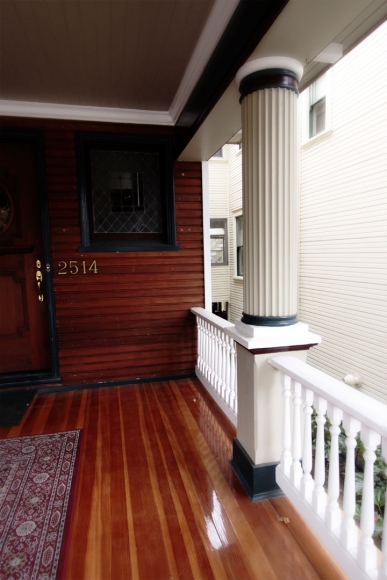 The original porch floor was redwood T&G material, badly worn and now recycled for other uses. The new porch is also the "roof" for the basement entry below, so is waterproofed above and below with special surfaces and coatings. The new vertical grain doug fir porch was too pretty to paint, so was left with a clear, natural look and has stayed looking good for over 10 years now. The synthetic fiber oriental rug helps keep the house clean and keeps guests from slipping on the high gloss surface.