Exterior Home Facelift
A 1903 foursquare that was deemed worthy of tearing down by some when it was purchased in 1989 has been given a new lease on life.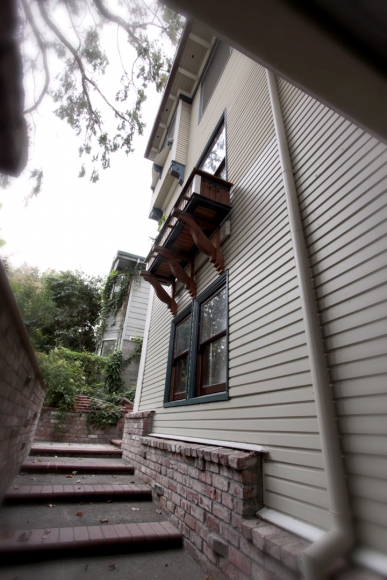 A view from the basement entry shows the stepped down foundation wall faced with old foundation brick and a view up to the completely rebuilt corner box bay. The sturdy window box planter was made from construction left overs and is a removable feature, specially designed to be viewable and attractive from all sides.